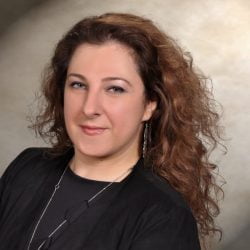 In this role she is responsible to oversee the tasks related to day-to-day operation of clients' household goods removals and to recruit, train and develop staff that have the right technical and personal abilities to help further the organization's mission. Ms. Jovanovik began her career as an educator at the American School Macedonia in Skopje to further switch industries in 2008 and continue her professional development in the Relocation and Logistics industry.
Prior to joining Supreme Mobility in December 2016, she has held various supervising roles in an international relocation and logistics organization managing its Customer Care, Pricing, Pets and HHG Transport Specialists, and the Key Accounts teams. Participant of industry conventions (CARTUS, BGRS and IPATA Annual Conferences), she's been responsible for building and maintaining strong customer relations.
Ms. Jovanovik completed her High School education in the U.S. and holds an Honors Bachelor of Arts degree in Art History and Archaeology from St Cyril and Methodius University in Skopje, Macedonia.