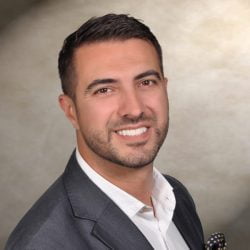 In this role he is responsible for the overall management of company's activities, development and delivery of strategy, profitability, sales and services. Building a career in the Relocation and Logistics industry since 1999, prior to starting Supreme Mobility's operations in 2016, he's held various senior positions from Back Office Manager to Head of IT and Regional Manager. As Regional Manager of an international relocation and logistics organization, Mr. Spasovski was in charge for managing a region of 15 countries in Eastern Europe and Balkans with 200+ employees in the reporting structure responsible for budgeting and building the revenue stream across all products (Moving, Relocation, Pets, Logistics).
He is a regular participant of industry conventions (FIDI, IAM, LACMA) whose focus has always been on planning and developing short and long-term goals and objectives annually with ultimate goal to exceed customers' expectation through continually improving the services.
Mr. Spasovski is a graduate of the University American College Skopje (Business Administration and Management), an experienced professional and visionary entrepreneur helping companies increase efficiency through strategic outsourcing.